Alnham Farm & Family
The Sordy family have farmed at Alnham for nearly one hundred years and so have an intimate knowledge of the area and all it has to offer.
The hamlet of Alnham and its surrounds has been occupied for thousands of years with Saxon hill settlements and Roman fortresses all around. In the medieval ages the village would have been much bigger, housing up to 300 or 400 people. At that time the church and peele tower, both still present today, would have formed the pinnacle of the village, with a now demolished manor house on the opposing bank of the river Aln not far from its source on the aptly named Castle Hill. The village was recommended by Lord Percy to his cousin Thomas Percy, a co-conspirator in the Guy Fawkes infamous gun power plot. A combination of plague, harsh weather and constant raids from Scotland diminished the population and so created the hamlet we see today.
The times have changed and so have farming practices but the peace and tranquillity of this area remains, albeit now without the Border Reivers and the general lawless happenings of the 13th and 14th centuries. Feel free to explore the area, wander up and into the church and experience that special feeling of peace and let your mind stray to yester year and imaging how people would have lived here not just hundreds but thousands of years ago.
The Border Reivers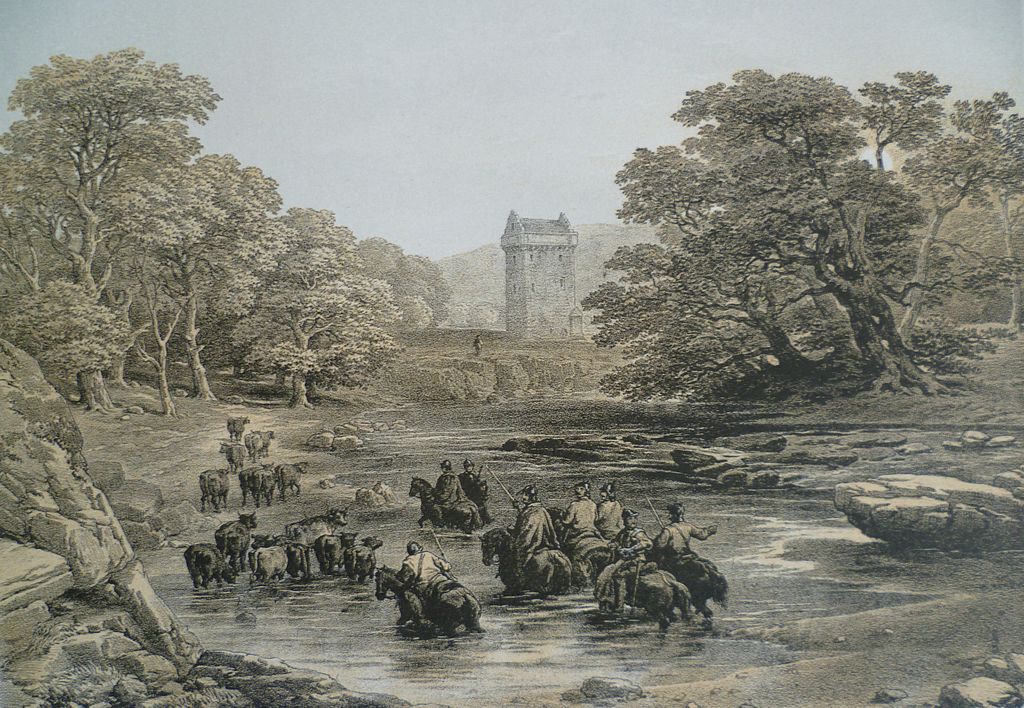 Border Reivers were raiders along the Anglo-Scottish border from the late 13th century to the beginning of the 17th century. Their ranks consisted of both Scottish and English families, and they raided the entire border country without regard to their victims' nationality. Their heyday was perhaps in the last hundred years of their existence, during the time of the Stewart Kings in Scotland and the Tudor Dynasty in England. Wikpedia